(9月28日,在世界纳税人协会菲律宾马尼拉区域论坛上刘凤江先生的发言)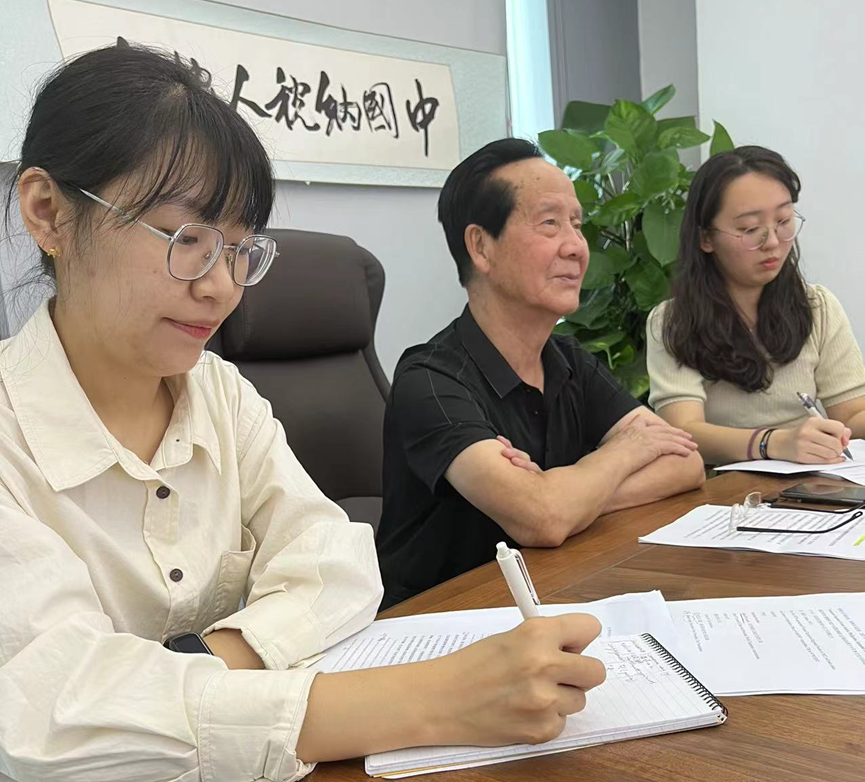 世界纳税人协会马尼拉论坛发言
尊敬的约翰、奥康奈尔主席先生:
尊敬的秘书长克里斯蒂娜女士:
尊敬的来自世界各国辛勤为纳税人事业而不仃工作的各位朋友:
大家好!
Greetings to all the friends and peers who are working tirelessly for the cause and benefits of taxpayers from around the world.
由于新冠疫情不断变化形势影响,很遗憾没能来到美丽的马尼拉和各位互相见面交流学习。
疫情无情影响不了我们之间的友情,待疫情过去,社会工作、生活形势恢复正常状态后,我和中国納税人协会联盟全体同仁诚恳邀请各位朋友到中国相聚、互相交流学习!
Regrettably, due to the ever-changing circumstance of the pandemic, I am unable to attend the forum in beautiful Manila in-personal to meet and share this moment with all of you today.
The ruthlessness pandemic will not tarnish the bond between us, and I look forward to overcoming this human catastrophe when people's lives can once again return to a state of normalcy. When this is all behind us, I and all my colleagues at China Taxpayers Association sincerely invite all of you to come to China to meet and exchange ideas.
各位朋友:我们看到这次由主席和秘书长组织的马尼拉论坛提出:要加强我们各国纳税人组织的互相交流学习:要加强我们各国纳税人组织互相的合作。
这是在新冠疫情不断变化形势下发展我们纳税人事业一个重要的、俱有重大意义的主张。
近三年来由于新寇疫情不断的发生变化,给我们的国家和人民正常工作、生活带来了极大影响,在这样的形势下,更需要加强我们各国纳税人组织之间的互相学习交流与合作,以充分发挥我们纳税人组织在促进国家经济复苏与发展过程中的积极作用。
我们中国各地各级纳税人组织在疫情不断发展变化形势下,坚持了工作不间断,互相交流学习不间断,充分发挥了促进当地经济复苏与发展过程中的积极有效作用。
The Manila forum organized by Chairman O'Connell and the secretary-general proposes the strengthening of the mutual exchange and collaboration between taxpayer organizations from varies countries. Such proposition has an important and significant impact for the taxpayers' professional development during this critical period.
Covid-19 has brought profound repercussions to people's work and livelihood during the last three years. Due the instability of our circumstances, it is even more necessary to strengthen mutual exchanges and cooperation between taxpayer organizations worldwide and to give full play to the positive role of these organizations in promoting national economic recovery and social development. Similarly, through mutual exchanges and cooperation, taxpayer organizations at all levels in China have been working altruistically during this critical time to actively promote local economic recovery and development.
在全面开展为纳税人服务工作中,我们对中国纳税人协会联盟网的服务功能做了全面整顿和提升。时时关注世界纳税人协会网、及网上链接的各国纳税人组织网站的信息,並将相关信息随时转载到中国纳税人协会联盟网上,供全国纳税人学习借鉴;
To better serve taxpayers, we have comprehensively rectified and improved the service functions of the China Taxpayer Association Alliance Network. In addition to renewing information on our own website for taxpayers to access, we are always mindful of the postings on the WTA's website and other international taxpayer organizations' websites.
我们也参与了国家税务总局《增值税留抵退税情况调研》工作,通过调研听取广大纳税人的反应和意见、以及在落实这些政策过程中纳税人遇到的难题,通过我们的大量的及时调研走访后,我们及时代表纳税人向我国相关税务部门提出进一步简化审批程序,减少审批材料的建议意见,这大大帮助广大纳税人应对新冠疫情带来的影响企业经济发展的困难。
Furthermore, we collaborated with the State Taxation Bureau on the "Research on the Status of Value-Added Tax Refunds". Through the survey, we listened to the responses and opinions of many taxpayers, as well as the problems encountered by taxpayers in the process of implementing these policies. After our extensive and timely research, on behalf of the taxpayers, we made recommendations to the relevant tax authorities to further simplify the approval process and reduce the necessary approval documents, by which will greatly help taxpayers to cope with the financial difficulties during the pandemic.
我们在新冠疫情的变化严重影响企业纳税人正常经济运营的形势下,加大了对納税人的学习培训力度。
We have enhanced the education and training of corporate taxpayers in China to lessen the impacts of Covid-19 on their normal economic operation.
国家税务部门和有关政府部门为了促进疫情变化过程中企业纳税人经济的复苏与发展,制定和出台了很多优惠政策和措施,如国家税务局以新的组合式税费支持政策重点向中小企业倾斜,通过减轻中小企业纳税人税费負担和增加现金流量以帮助中小企业解决经济发展中遇到的困难。国家各级政府部门在"支持防护救治"、"支持物资供应"、"鼓励公益捐赠"、"支持复工复产"等四个方面提出了十七项优惠政策。为了使国家税收优惠政策和各级政府部门的这些优惠政策使广大纳税人及时知道了解,我们在中国纳税人协会联盟网上、以及举办培训课堂对纳税人进行学习培训工作,使纳税人及时、全面、正确了解和掌握运用这些优惠政策,帮助他们能渡过疫情给他们带来的难关。
To promote the economic recovery and development of corporate taxpayers during the pandemic, the national taxation authority and relevant government agencies have formulated and introduced many preferential policies and measures. For example, the State Taxation Bureau has implemented a new combined tax policy targeting small and medium-sized enterprises by reducing the tax burden of these companies and increasing cash flow to help them overcome difficulties encountered during economic recovery. Government authorities at all levels have put forward 17 preferential policies in four areas, which include, "the support for protection and treatment," "the support for resource and supply," " to encourage public welfare donations," and "the support for manufacturing and work recovery". To promote the state's preferential tax policies at all levels, we uploaded relevant information for taxpayers on the China Taxpayer Association website and held training seminars to assist taxpayers to learn and better understand these policies.
"天下纳税人是一家人"企业纳税人的跨境经营离不开良好的税收环境。近年来,伴随着中国纳税人"走出去"和国外纳税人"请进来"步伐的不断加快,中国税收协定网络也在不断拓展。截至目前,中国税收协定网络已覆盖112个国家和地区,为跨境纳税人避免双重征税,提高税收确定性,降低在东道国的税收负担,促进中国与协定对方国家和地区之间的投资与经贸合作提供了有力支持。
We, taxpayers around the world are a family. The cross-border operations of corporate taxpayers require a healthy tax environment. With an increasing number of Chinese taxpayers exiting and foreign taxpayers entering China, Chinese tax treaty network has experienced tremendous growth in recent years. Today, Chinese tax treaty network has covered 112 countries and regions whereby assisting cross-border taxpayers to avoid double taxation, improve tax certainty, reducing the tax burden in host countries, and to promote investment and economic trade cooperations between China and other nations.
当今世界是全球化视角的世界,各国纳税人组织是国际社会体系中最富有活力的参与者,我们中国纳税人组织始终在利用网站、宣传画册、全国各地协会之间组织的互相交流学习、组织专题论坛、专题知识培训班等形式,向广大納税人宣传,帮助他们了解国家及税收相关政策、精神,帮助納税人了解並维护自身合法权益,这永远是我们中国纳税人组织的工作使命。
The world we live in today is one with a global perspective. Taxpayer organizations in various countries are the most dynamic participants in this international society. Chinese taxpayer organizations have used websites, brochures, mutual exchanges between associations across the country, organized seminars, and training programs to introduce and educate the public in terms of tax-related polices. By doing so, we can help taxpayers better understand and safeguard their legitimate rights and interests. This will always be the Chinese Taxpayer Association's mission.
最后,我代表中国纳税人协会联盟再次感谢世界纳税人协会主席、秘书长、菲律宾的老朋友诺诺奥普拉斯为我们举办了这次見面互相交流的盛会!
Finally, on behalf of the Alliance of Chinese Taxpayers Associations, I would like to thank the Chairman and the Secretary General of WTA, and our old friend Mr. Oplas from the Philippines for hosting this forum and providing this great opportunity for us to meet and communicate with one another.
予祝世界纳税人协会马尼拉区域论坛圆满成功!
Best wishes and much success to World Taxpayers Association Manila Regional Forum. Thank you!
中国納税人协会联盟执行主席
世界纳税人协会中国区域总代表
刘凤江
2022年9月28日